IAFF Headlines
Current news directly from IAFF locals, councils, and state/province associations in the US and Canada.
Severe Weather Checklist
01/25/15 - Professional Fire Fighters of Massachusetts
With the forecast for severe weather, the Professional Fire Fighters of Massachusetts offer our "Severe Weather Checklist" to help keep you and your family safe.
Clarification on Political Activities by Members
01/25/15 - IAFF Local 51
Texas Local Government Code Chapter 150.  Miscellaneous Provisions Affecting Municipal Officers And Employees Subchapter A. Involvement of Fire Fighters And Police Officers In Political Activities §  150.002.
Pulse Point
01/25/15 - IAFF Local 4349
PulsePoint App saves lives      It was nice and sunny the day Captain Greg Rainville and his wife decided to visit the San Diego Zoo.  As they pulled into the parking lot, they noticed a commotion over on the sidewalk.  As they approached, they saw a man unconscious on the ground.
New Mailing Address
01/25/15 - IAFF Local 3
In order to better serve the public and our members, we have purchased a post office box for any mail correspondance. Please note the new mailing address: IAFF Local 3 P.O. Box 758 Pueblo, CO 81002 Thank you.
Health and Safety Section
01/25/15 - CFFA
Please visit our Health and Safety page to find some great training resources for around the station. There is a lot of information to bre explored on that page.
Commission Ignorance
01/25/15 - IAFF Local 3169
So our Commission wants to spend hundreds of thousands of dollars on a consulting fee to do the job that our Fire Chief has been telling them all along and then ignore the advice...AGAIN! Wow! Am I really here?? I think I have just been teleported to the land of STUPIDITY! Please read this Ocala Starbanner article. http://www.ocala.
2015 AFD Shift Bid
01/25/15 - Albuquerque Area Fire Fighters

IAFF Local 244 has invested in the web-based program for the 2015 AFD Shift Bid. The in-shift bid is scheduled for February 2, 3 & 4. All members must log in on the fireshiftbid.com website to participate in the bid. On the website click on the "Login" tab at the top, then fill out the fields under "Register New Account".
Emergency Checklist
01/25/15 - IAFF Local 1478
2015 Installation Event
01/24/15 - IAFF Local 21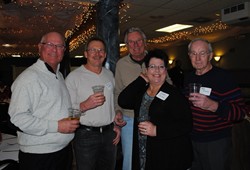 The annual Local 21 Installation Party has changed locations from Ideal Hall to the newly remodeled Hillcrest Country Club located at 2200 Larpenter Ave East.
Retirement Newsletter Dual Response
01/24/15 - IAFF Local 2819
This month's Dual Response – the LEOFF II Board's publication – highlights two issues that affect a portion of our membership.  Both of the issues are related to Social Security benefits.  Below is a synopsis of what is better explained in the newsletter.
2015 Young Fire Fighter Conference
01/24/15 - IAFF 7th District
The 2015 Young Fire Fighter Conference will
Mourning the Loss
01/24/15 - Urbana Firefighters Local 1147
It is with heavy hearts and deep sorrow that the Urbana Firefighters announce the death of Division Chief Russell Chism. Division Chief Chism was a 19-­?year Veteran with the Urbana Fire Department and also served as Fire Chief for the St. Joseph Stanton Fire Protection District. A celebration of his life will be at The Vineyard Church in Urbana, Illinois.
Wecasts: Cancer and PTSD
01/24/15 - Arkansas Professional Fire Fighters Association
IAFF Live Webcasts on Cancer and PTSD in the Fire Service #ALTS15 Safety Stand Down for Cancer and PTSD What: Live Webcast Date: Wednesday, January 28 Time: Begins at 8:00 a.m. PT/11:00 a.m. ET Web Link: www.iaff.
Online Vote Runs Through 1/27
01/24/15 - Local 2580
An online vote re: ordering more Pink Heals shirts runs from today (at 1500hrs) through Tu., 1/27 (2359hrs). You must log-in to vote. If you need help, please check your e-mail for directions or contact Heather.
Trivia Night 2015 update
01/24/15 - Zion Firefighters
Below the picture of Trivia Night 2015 is the link for signup information.
4th Annual Trivia Night
01/24/15 - Zion Firefighters
PRE PARADE PARTY FOR CANCER RESEARCH
01/24/15 - Lets Fire Cancer
Thanks for your support!
01/24/15 - Local 2580
Thanks to your generosity, CHFFA was able to raise over $1,600 to provide a great Thanksgiving meal & forty SECU gift cards for Burn Center families. A special thanks to: - our donors-- Orange County Chiefs' Association, Eno Fire Department, Bahama Fire Department, Caldwell Fire Department, Newton's Fire & Safety Equipment, & numerous individuals.
LFD Trains in Ice Rescue Operations
01/24/15 - Lexington Fire Fighters
This week members of C and D group trained in Ice Rescue techniques and procedures. This drill involved the use of the Mustang Ice Rescue suits and simulated the rescue of a person that fell through ice.
Passing of Retired Firefighter John Clark
01/23/15 - New London Fire Fighters
It is with deepest regret Local 1522 announces the passing of Retired Firefighter John Clark. John came on the job in 1984 and retired in 2001. At John's request, there are no services being planned at this time. Our condolences to his family. Rest in peace John.
Benifit for Connecticut Burn Center
01/23/15 - Hartford Fire Fighters Association
SAVE THE DATE! Fourth Annual Wine & Beer Tasting To Benefit the Connecticut Burn Center at Bridgeport Hospital, Bridgeport, CT Peer Support Programs for CT Burn Survivors
New Members and More Promotions for Local 2687
01/23/15 - Hamden Professional Firefighters
Local 2687 wishes to congratulate our newest members. From Left to Right Probationary Firefighters Matthew Kellick, J.P. Cristini, Zach Criscuolo, and Mike Colandrea. Our new members were sworn in today (Friday, Jan. 23, 2015) during a ceremony at the Memorial Town Hall Rotunda. Welcome to the job, we wish you long and healthy careers with the Hamden Fire Department and L2687.
Local 282's 4th Annual Dinner Party 2-26-15
01/23/15 - Buffalo Professional Firefighters Assoc.
Local 282 will be hosting their 4th Annual Dinner Party on February 26th, 2015.  It will be held at Lucarelli's Banquet Facility (1830 Abbott Rd., Lackawanna, NY).  Local 282 will be honoring all members who have retired and those promoted since last year's party. There will be dinner, open bar, and music all for the cost of $35.00 per person.
IAFF Live Webcasts on Cancer & PTSD in the Fire Service
01/23/15 - UPFFA
IAFF Live Webcasts on Cancer and PTSD in the Fire Service The IAFF will be presenting two live webcasts on two of the biggest issues in the fire service today - the increased risk for occupational cancers and post traumatic stress disorder (PTSD).
JOBS: Monroe Firefighter/Paramedic (Deadline: Feb. 23, 2015)
01/23/15 - Michigan Professional Fire Fighters Union
The City of Monroe is accepting applications for future full-time Firefighter/Paramedic job vacancies. Successful applicants will be responsible for providing ALS emergency medical first response and effective fire suppression and prevention services.
Macomb firefighters receive Life Saving, New Life awards
01/23/15 - Michigan Professional Fire Fighters Union
Once a year, the Macomb Township Fire Department takes the time to recognize life-saving acts of heroism by hosting a public ceremony.
Firefighters expect layoff notices
01/23/15 - Michigan Professional Fire Fighters Union
Taylor officials expect to issue layoff notices Friday to more than half of the city's firefighters, as a federal grant that pays their salaries expires in 30 days.
Black Sunday 10th Anniversary
01/23/15 - IAFF Local 794
We remember the 4 FF's killed 10yrs ago today on Black Sunday in the Bronx. Local 794 is partnered with the Lt Joey DiBernardo Foundation to keep their memory alive. Many of the skills taught in Mayday/RIT come from this tragic incident. Learn more at www.JoeyDFoundation.
Contract Negotiations Update
01/23/15 - IAFF Local 51
The fact finding hearing with the city was held on Tuesday January 20th, and Wednesday January 21st at City Hall. Fact finding is the next step in the impasse process outlined in the contract and involved a fact finder that was mutually agreed to by both parties. Each side presented their case on the issues we were not able to agree to and that you, the membership, voted down 667 to 4.
Job Opening Barre City FD
01/22/15 - Professional Fire Fighters of Vermont
The Barre City Fire Department is accepting applications for full time firefighter/AEMT.
28th Annual Awards-Retirement Dinner Announcement
01/22/15 - IAFF Local 312
28th Annual Awards-Retirement Dinner
01/22/15 - IAFF Local 312
MDA Fill-The-Boot Event 02-06-2015
01/22/15 - IAFF Local 312
MDA Fundraiser Event 01-31-2015
01/22/15 - IAFF Local 312
Save the Date - April 8, 2015
01/22/15 - Detroit Fire Fighters Association
2014 Run Totals
01/22/15 - IAFF Local F-273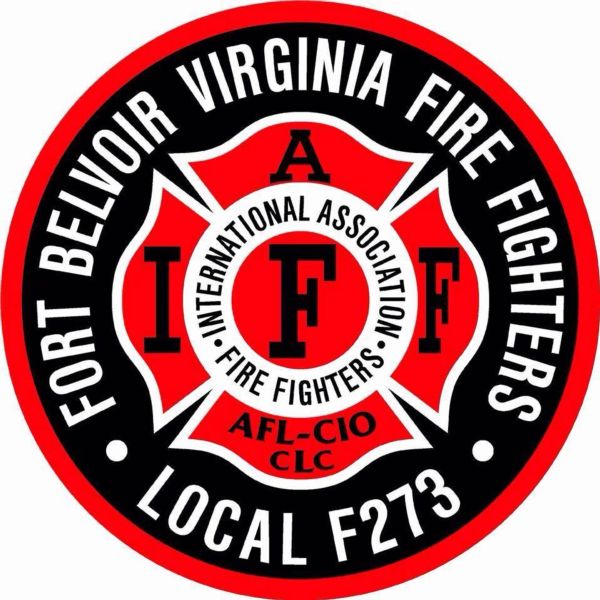 With 2014 coming to a close, the final end of the year station run totals have been tallied! Click here to see the full report.
2015 Retiree Luncheon
01/22/15 - IAFF local 1289
SAVE THE DATE: Our 2015 Retiree Luncheon has been scheduled for April 10, 2015. Please look back for updates.
Coquitlam strip mall fire destroys, damages businesses
01/22/15 - International Association of Firefighters Local 1782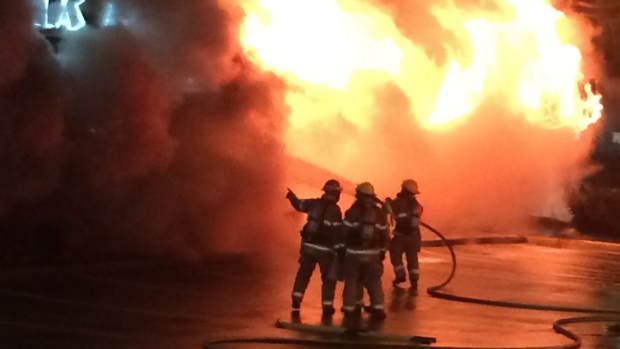 The three alarm blaze burned for more than four hours before being brought under control. Two businesses have been destroyed in an early morning fire at a Coquitlam strip mall. More than 30 firefighters battled a three-alarm blaze that started at the Eagle Ridge Square strip mall around 1:30 a.m. PT Thursday. Crews started bringing the fire under control around 5 a,m. PT.
Captain Frank Bachelder, retired, from Portland Local 740 Passes away
01/22/15 - Professional Firefighters of Maine
It is with deep regret that the PFFM announces the death of Brother Captain Frank Bachelder, retired, from Portland Local 740. Frank died after a battle with cancer. He dedicated his life to public service as a member of Portland's police department and then as a member of the PFD and Local 740. Our thoughts and prayers are with his family and friends.
Concert Fundraiser
01/21/15 - IAFF Local 1346
Charity Concert Fundraiser.
2015 Gun Raffle
01/21/15 - IAFF Local 4727
Fire Fighters Top Ranking of Most Stressful Jobs
01/21/15 - New Mexico Professional Fire Fighters Association
Think your job is stressful? Check out the occupations listed here in CareerCast's annual roundup of the most stressful jobs of 2015.
1st Labor / Management Meeting
01/21/15 - IAFF Local F-102
All Hands, The Union will be meeting with the new Installation Chief on 22 Jan 15 for discussions concerning the Bargaining Unit. Please see the Union website calendar for a list of items to be discussed.
Labor Management and Senate Bill 25 Seminar
01/21/15 - Colorado Professional Fire Fighters
All local officers and CPFF members are invited to attend.
Retiring Lake County Firefighters Honored
01/21/15 - IAFF Local 3990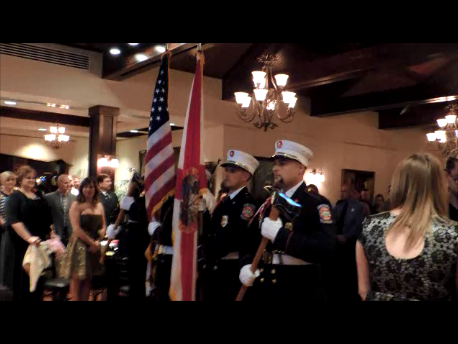 Tavares, FL Lake County Firefighters took a night to honor their firefighters that retired in 2014 by hosting the Lake County Fireman's Ball. As bagpipes filled the air with music, the Lake County Honor Guard brought everyone in the room to attention as they ceremoniously presented the flags to post near the stage to start the ball.
everything new
01/21/15 - IAFF 1826
Immediate Action Needed
01/21/15 - Henrico Professional Firefighters Association
IMMEDIATE ACTION NEEDED! Tonight I urge brothers and sisters of our local to call and email the following Delegates: Poindexter (Chairman), Ingram, Lingamfelter, Greason, Garrett, Joannou, and Hester reference HB2204. This bill submitted by Delegate Chris Jones will negatively impact our Line of Duty Act and is being heard tomorrow January 22nd at 4pm in the Compensation and Retirement Sub-Committee. If you would like detailed speaking points please contact me via email jasonevick@msn.com. The key points to address to your respective Delegate is the moving of the LODA to VRS would increase cost and put delays on LODA benefits and certain changes can exclude deaths / injuries from falling from roofs, trucks or ladders, assaults, vehicle accidents, natural catastrophes, and other work related causes. This bill is no good and is being brought to committee TOMORROW 4PM. Please make every effort to contact the Delegates listed above if you live in the respective districts. Thank you and stay safe.
Headlines Provided By:
Profirefighter.com - IAFF Website Design, IAFF Website Hosting, 100% Union Made in the USA.
GrievTrac.com - Online Grievance Tracking Software, 100% Union Made in the USA.
UnionActive.com - Website Content Management System with Powerful Communication Tools for Union Website's, 100% Union Made in the USA.
IAFFLocals.com - Complete list of IAFF locals and websites plus featured content from IAFF locals around the US and Canada.
IAFFWebsiteDesign.com - IAFF Web Design, Specifically for IAFF Local Website's, 100% Union Made in the USA.