IAFF Headlines
Current news directly from IAFF locals, councils, and state/province associations in the US and Canada.
Chris Dill T-Shirts
04/17/15 - Buffalo Professional Firefighters Assoc.
Chris Dill Memorial T-Shirts $25.00       April 4th, 2015 marked the 10 year anniversary of Chris' death.  In his honor Kevin Sikorski of Engine 21, 3rd Platoon is selling pre-ordered prepaid t-shirts with all proceeds going to the K.I.A. Memorial Road March on August 22, 2015.
Fire Marshal Promotion
04/17/15 - New London Fire Fighters
The New London Fire Department is pleased to announce the promotion of Fire Inspector Skau. Inspector Skau will be promoted to the position of Fire Marshal on April 24th in council chambers at 1500hrs.
2nd Annual Kilts & Kleats Softball Classic
04/17/15 - Missouri State Council of Fire Fighters
HONOR GUARD REQUEST
04/17/15 - Cambridge Fire Fighters
Brothers and Sisters: The Cambridge Department of Veteran Services has requested the CFD Honor Guard to participate in its annual Patriots Day Ceremony on 20 April 2015 (Group 1 working). The ceremony starts at 1100 and should end no later than 1130. We will meet at Winthrop Park for 1030AM.
48 Crystal Ave.
04/17/15 - New London Fire Fighters
This morning at 0630 the North Station responded to a fire alarm activation at 48 Crystal Avenue. While responding callers reported smoke on the upper floors. All additional companies were assigned to the call. An oven fire on the third floor created a smoke condition on floor 3 and because the fire doors were wedged in the open position, smoke traveled to the upper floors.
Vote for your IAFF 858 Endorsed Candidates
04/17/15 - Denver Firefighters Local 858
Attention Brother and Sisters just a reminder if you are a Denver resident you will have your ballots in hand. Please remember to vote for your Local 858 endorsed candidates.
Vote Angie Bado for District 4
04/17/15 - Professional Fire Fighters of McKinney, IAFF Local 2661
"Angie Bado is a proven leader who has demonstrated her dedication to our community through years of serving on a variety of school, city and civic organizations since arriving in McKinney in 1991.
Local 718 Retirement Party
04/16/15 - Boston Fire Fighters
Boston Fire Fighters Local 718 IAFF 46th Annual Retirement Party will be Friday Evening April 24, 2015 at Florian Hall. Cocktails 7:00 p.m. to 8:00 p.m. – Donation: $25.00.
Financial Health Fair on May 26, 2015
04/16/15 - IAFF Local 1403
Wichita MDA Muscle walk
04/16/15 - IAFF Local 135
Wichita is having a MDA Muscle Walk event this Saturday, 10:00 am at Cessna Stadium.
Fire Foundation Featured On "Inside Health Care"
04/16/15 - Saint Paul Fire Foundation
Jodi Ritacca, Media Specialist, who partners with her son Joe Carlini (Carlini Entertainment) to create the Fire Ball video each year, also hosts "Inside Health Care", a cable show.  The Saint Paul Fire Foundation was chosen to be showcased in the current issue, Bill Sullivan, our Board Chair represented the Saint Paul Fire Foundation.
Line of Duty Death (LODD) Cancer - Brother Raymond Thomas L1657 - Hull, MA
04/16/15 - Professional Fire Fighters of Massachusetts
The Professional Fire Fighters of Massachusetts regret to announce the Line of Duty Death of Brother Raymond Thomas, Hull Fire Fighters L-1657.
Proud Dad!
04/16/15 - IAFF Local 2493
Congratulations to Captain Mike Baker's son Ian on graduation from the St. Petersburg, FL Fire Academy. Ian graduated in the top 5 of his class. This is the first step that has to be completed by anyone wanting to take an entrance exam for any fire department in Florida. Captain Baker was able to present Ian with his diploma.
2015 Local 1826 MDA Boot Drive, Record Breaking Collection of $171,513.60.
04/16/15 - IAFF 1826
To all Local 1826 Members, Please see attachment containing the 2015 Local 1826 "Record Breaking MDA Boot Drive". $171,513.
Fire Protection Referendum Yard Signs
04/16/15 - Greenville Professional Firefighters
Greenville Firefighters will be distributing yard signs to any borough resident or business that would like to show support for the upcoming Fire Protection Tax Referendum that will be on the May 19th ballot.  If you would like a yard sign for your residence or a window sign for your business please call the Fire Station at 724-588-3111 and get placed on the list.
Our Deepest Sympathies
04/16/15 - International Association of Firefighters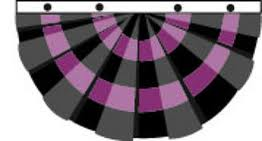 Local F-147 regrets to announce the passing of retired Station Chief Joseph L. McCarthy. Chief Mac passed on Monday, April 13th 2015 at Compassionate Care Hospice at Saint Francis Medical Center, Trenton. Chief Mac was an honorably discharged veteran of the US Navy, having served in the Korean War on the USS Kearsarge.
CONTRACT PROPOSALS
04/15/15 - Cambridge Fire Fighters
Brothers and Sisters, Please forward all contract proposals to Secretary Morrison in person or by email to paulmoe28@yahoo.
FPF Delegates and Alternates
04/15/15 - IAFF Local 1403
PFAM's 5th ANNUAL LEE WISE GOLF TOURNAMENT
04/15/15 - IAFF Local 4405
Join us for PFAM's 5th Annual Lee Wise Golf Tournament When: June 13th Where: Hogam Park in Midland Texas Contact: firemancruzer312@yahoo.
Retirement Party
04/15/15 - IAFF Somerville Fire Local 76
RETIREMENT PARTY For Deputy Chief Jack Memory and FF Joe Sculari to be held at Casey's on April 28th @ 7 pm. $30 @ the door. Contact John Byrne or Tom Ross at HQ Group 4.
Press Release - Endorsed Candidates for May 5th Election
04/15/15 - IAFF Local 4416
Scituate Fire Fighters Benefit Road Race
04/15/15 - IAFF Local 1464
2105 Fire Foundation Fire Ball Photos
04/15/15 - Saint Paul Fire Foundation
Photographs from the 2015 Saint Paul Fire Foundation Fire Ball by professional photographer Signe Shores Photography are available for viewing and purchase. To access photos click on the photo above and then enter password "fireball2015" to view pictures.
Appropriation Committee/HB-5871
04/15/15 - UPFFA
The Appropriations Committee will soon be acting on HB 5871. When our bill is placed on the agenda, there may be only 24 hours advanced notice. As a result, we need to be prepared to mobilize within the next week. WE NEED TO FILL THE HEARING ROOM!! There are approximately 150 seats in the committee hearing room and we need to fill them all with members in Uniform.
858 Summer Family Picnic Flyer Attached
04/15/15 - Denver Firefighters Local 858
June welcomes the comeback of the 858 Summer Family Picnic. This grand event will take place on June 13th @ Chatfield reservior. This is a very exciting day as we have a reserved picnic ground where we'll have a BBQ, there's a sand volleyball court, horseshoe pit, washer boards, and we'll have cornhole set up for all the ex-high school atheletes.
First Summer Patio Series FAC Flyer Attached
04/15/15 - Denver Firefighters Local 858
The first Summer Patio Series FAC will be held May 29th @ Mile High Spirits located @ 22nd and Lawrence. This event will start around 5 pm and will showcase the fine musical talents of Brian (P-Diddy) Combs and Sir Ricky Jaramillo. These are 2 of the Denver Fire Departments most truly blessed musical talents.
Westfield Fire Fighters Support Mayor & Council Candidates
04/14/15 - IAFF Local 4416
Noblesville Fire Fighters Support Mayor & Council Candidates
04/14/15 - IAFF Local 4416
Sheridan Fire Fighters Support Council Candidate
04/14/15 - IAFF Local 4416
Fire at Winery Quickly Doused
04/14/15 - IAFF Local 3990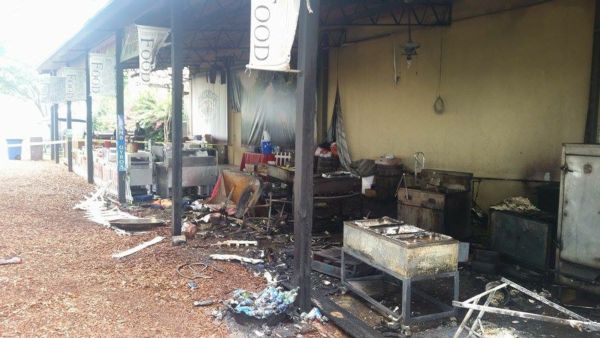 Clermont, FL – Lake Firefighters were called to douse a propane fed fire that broke out at Lakeridge Winery Sunday afternoon where the food vendors were outside cooking. A food vendor area of the winery was evacuated for a short period of time, as well as the main building of the winery as firefighters quickly put out the fire and checked for extension of the fire into the main building.
FRS Retirement Planning
04/14/15 - IAFF Local 3169
Local #34 (Little Rock) Hosts Charity Golf Tournament
04/14/15 - Arkansas Professional Fire Fighters Association
LOCAL 34 GOLF TOURNAMENT benefiting ACH Burn Center Golf Registration Form – Four-Person Scramble June 1, 2015 (Entry Deadline: May 15, 2015)         EAGLE HILL COUNTRY CLUB $300 PER TEAM (includes cart and green fees) REFRESHMENTS PROVIDED MEAL PROVIDED BY LITTLE ROCK OUTBACK STEAKHOUSE 9 A.M.
City of Detroit Deferred Compensation Plan - Open Enrollment Going On Now!
04/14/15 - Detroit Fire Fighters Association
Arkansas Fire Fighter Cancer Law
04/14/15 - Arkansas Professional Fire Fighters Association
Reprinted from IAFF in Action After nearly two decades of working to get protections for members who get sick on the job, the Arkansas Professional Fire Fighters (APFF) have successfully lobbied for the passage of a new law that will provide line-of-duty death benefits to fire fighters who die of cancer caused by on-the-job exposure. The law is retroactive three years.
MAY UNION MEETING DATE CHANGE
04/14/15 - IAFF Local 21

MAY UNION MEETING DATE CHANGE The May union meeting will be held on April 28th @ 1930hrs & 29th @ 0830hrs at Shamrocks.
Exeter L-3491 Golf Tournament
04/14/15 - Professional Fire Fighters of New Hampshire
Station 6 Responds Mutual Aid
04/14/15 - IAFF Local 772
By Dawn Gagnon, BDN Staff Fire crews from Hermon and several surrounding towns converged at 55 Treadwell Acres on Monday night to battle a fire that leveled a garage and heavily damaged a two-story home. Homeowners Jody and Sherry Theberge and their teenage son were at home when the fire began shortly before 9 p.m. All three made it out safely, Jody Theberge said.
Central Responds mutual aid to Brewer
04/14/15 - IAFF Local 772
By Joe McLaughlin and Nok-Noi Ricker, BDN Staff BREWER, Maine — A blaze at a four-unit apartment building on South Main Street temporarily closed the main roadway through the southern part of the city and emergency dispatchers are telling people to avoid the area. The fire was reported just after midnight at 449 South Main St.
Honor Flight
04/13/15 - Professional Fire Fighters of New Hampshire
The first flight of the 2015 Honor Flight season departs from the Manchester-Boston Regional Airport on Sunday, April 19! If you'd like to be present to give our oldest WWII veterans to date the sendoff they've earned and so deserve-one which sets the tone for their entire day-please join us inside the airport terminal @ 0545 hrs on Sunday morning, April 19.
Help Blaine Fight His Multiple Sclerosis
04/13/15 - IAFF 1826
To all Local 1826 Members, Please see attachment containing information on how to help Blaine. See "Blaine" on this web sites Important Links, right hand side of page. Link: www.gofundme.com/rp76r6x. Facebook: www.facebook,com/blainesfight
Union App video
04/13/15 - IAFF Local F283
Here is the information and video on what the union app is going to bring to the table. We are getting the platinum package for the price of the gold. Please bring me ideas on other handy things you would like to see on the App. http://www.unionactive.com/?zone=MobileApps/MobileApps. You will have to copy and paste the link it will not work by clicking. Not sure why but it doesn't.
FIRE Act Grant Application Period Closes April 17, 2015
04/13/15 - IAFF 14th District
The Fiscal Year 2014 Assistance to Firefighters (FIRE Act) grant program application period ends April 17, 2015, at 5:00 p.m. Eastern Daylight Time (EDT). Fire Prevention & Safety grants help fire departments and non-affiliated emergency management service (EMS) organizations meet their fire fighting and emergency response needs.
A Message from the Eboard Re; DFD Key Staff Committees
04/13/15 - Detroit Fire Fighters Association
Dear Brothers and Sisters: You have likely received an email sent by an assistant to Commissioner Jenkins asking you to participate in Key Staff Committees. The union is addressing the composition and authority of the Fire/EMS Injury and Fatality Prevention, Promotion and Pension committees with administration.
Polo Shirt Order
04/13/15 - IAFF Local 794
We are placing an order for polo shirts on May 1st. Polos are a dry-wicking material made in the USA with left chest embroidery. Polos are $35 each. Any member who wishes to purchase a polo shirt can do by contacting Bill Venezia at VP@IAFFLocal794.org. Please include your name, station/shift, shirt size and color to him by May 1st.
Be Sure To Check Your Propane Tank
04/13/15 - IAFF Local 2647
Updated: HazMat, bomb squad called to Sandwich SANDWICH - On Sunday, Sandwich Police and Sandwich Fire responded to the report of a suspicious gas canister located at the Anchor Hardware on Cotuit Road in Sandwich.
Aloha Brother David Amituiani
04/13/15 - Toy Program
It is with a heavy heart that we share that another brother has lose his battle with cancer. The San Francisco San Francisco Firefighters Cancer Prevention Foundation will continue in their mission to support those who are suffering, educate those who are unaware, and fight for those who are in need. Thank you to the Board of the Foundation. Rest in Peace Dave.
The 2nd Annual Kevin Jenkins Memorial Golf Tournament
04/13/15 - IAFF Local 3666
Headlines Provided By:
Profirefighter.com - IAFF Website Design, IAFF Website Hosting, 100% Union Made in the USA.
GrievTrac.com - Online Grievance Tracking Software, 100% Union Made in the USA.
UnionActive.com - Website Content Management System with Powerful Communication Tools for Union Website's, 100% Union Made in the USA.
IAFFLocals.com - Complete list of IAFF locals and websites plus featured content from IAFF locals around the US and Canada.
IAFFWebsiteDesign.com - IAFF Web Design, Specifically for IAFF Local Website's, 100% Union Made in the USA.